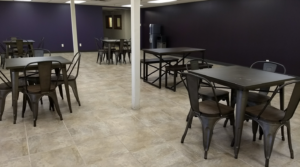 Address:
Project 3810, LLC
3810 North Tulsa Avenue
Oklahoma City, Oklahoma 73112 (map)
Email: (form): https://project3810.com/

Website: https://project3810.com/
Phone Number:  405-437-4944
Description: Project 3810 is a new co-working and flex space in Oklahoma City that is designed to provide as-needed space for entrepreneurs, including those needing light manufacturing and warehousing space, in addition to traditional co-working office space.
They offer $1 per square foot on LinkedIn! It is exciting to see this project come together!
Here is how they describe their space: "We have a 45,000 square foot space ideal for inventors, innovators and entrepreneurs. There are small, medium, and large offices, multi-office suites, shop spaces, and light assembly and manufacturing areas. There are generous common areas for breaks, meetings, events, and training, as well as a large warehouse that can be partitioned into spaces as small as 1500 sq ft. We even have a common shipping and receiving zone with a loading dock to meet your distribution needs."